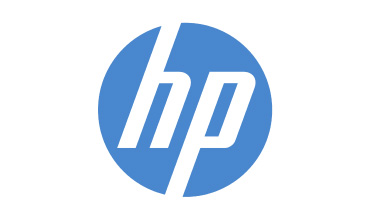 Case Study - Hewlett Packard
HP products can be found in the majority of technology stores around the world.
HP and their 20-plus field marketing agencies use TeamHaven to manage and report on EMEA trade marketing activities, such as price promotions, in-store demonstrations, POS displays and in-store training sessions for a large number of products.
Company Type: Technology brand
Countries using Teamhaven: EMEA
Customer Since: 2007
We've worked closely with TeamHaven since 2007 to report on European trade marketing activities across 21 countries with 20 or more agencies and hundreds of products. All field activity is managed in one place and allows for both European reporting and for each country to customise projects to suit their markets.
TeamHaven was implemented with minimal hassle and has vastly improved how we manage retail activities.

- Javier Lavado Cañón, EMEA Trade Marketing Lead, HP
The Challenge
Align trade-marketing activities for hundreds of products across 20-plus marketing agencies and 21 countries.
Prevent campaign releases from becoming fragmented when passed down from EMEA to each country, agency, agency lead and field staff.
Report on EMEA content and customise campaigns for each country's individual retail environments.
Maintain sales margins by making it easier to monitor products for the duration of the product life cycle.
Assist in the implementation and set-up of European trade marketing activities in TeamHaven.
The TeamHaven Solution
EMEA, country managers and agencies used TeamHaven to see and manage both European requirements, as well as customised content for each country, all within TeamHaven.
Agencies were provided with the tools to manage and report on field force operations efficiently.
Field staff could only see questions about products and promotions relevant to the store they are in, providing more accurate reporting and reducing field staff auditing time.
Product releases were set up ahead of time to turn on at set dates automatically.
Trained and supported HP's Trade Marketing Managers and agencies by proposing improvements, demonstrating best practice and setting up projects in a way that enabled HP to generate the most insight into retail operations.
The Result

Streamlined retail activities across EMEA and improved retail activities in each country.

Managed hundreds of products across EMEA automatically.

Standardised activity within agencies and implemented quality assurance measures for field teams.

Smoother implementation of product launches.

Maintained sales margins by conducting field activities for the whole of the product life cycle, as well as at launch.

Implemented within months with minimal hassle.
Start your free 30-day trial
Contact us today for your tailored free 30-day trial, and we will set up your first project for you.